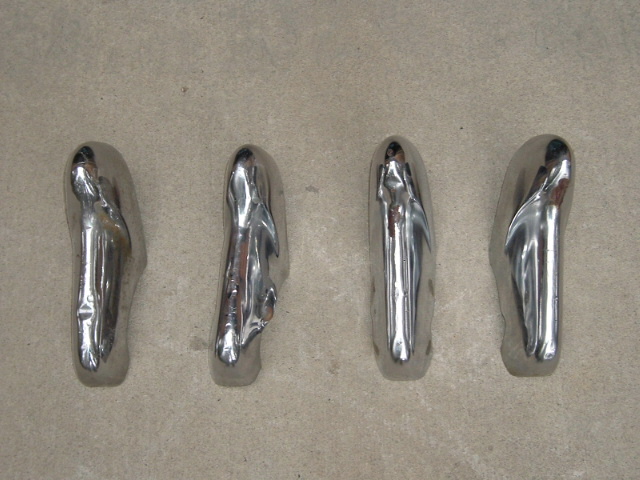 1954 FORD VICTORIA - ALL MODELS - SET OF 4 BUMPER GUARDS - OEM
Click on the image above to view all images for this vehicle.

Click the picture to see additional photos
THIS IS AN ORIGINAL SET OF FRONT AND REAR GUARDS. THEY ALL HAVE SOME INPERFECTIONS, SURFACE RUST, DENTS, ETC.
Every Restored Vehicle comes with our Drive Train "Plus" Warranty when purchased at our asking price.

Regular price: $0.,0.00


"Quality never comes by accident,
It is the end result of:
Serious Intent, Sincere Effort, Intelligent Management and Skillful Execution"
© 2008 Mark VII Classic Cars